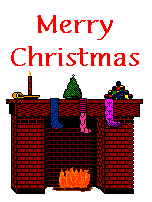 from Rich and Carmi
Overview of 2016
Well here is a recap of the year 2016 for Carmi and I. We had some great times and some challenges along the way. But the year is ending good for us.
There is Hope Radio/There is Hope TV
Last year we stopped doing There is Hope Radio after being on the air for 5-1/2 years. We were disappointed to go off the air but the funds did not come in to cover expenses, so it was clear that God shut that door. However we over 250 podcasts that are on the Internet and people accessing the shows, so the message is still going forth. (www.thereishoperadio.org). At the beginning of 2016 we started doing TV shows on Cable TV in the seattle area. We have aired over 50 shows. All the shows are archived and we have an average of over 100 visitors per TV show. Thus the Word is still going out. (www.thereishopetv.org)

Trip To Hawaii
In February Carmi and I took a vacation to Maui. This was the very first true vacation that we had together other than our camping trips and short excursions. We were able to get away from all responsibilities. There is absolutely no way we could have afforded this trip without the help of our church and others. We were able to stay at a house for pastor families. It only cost us $200 a week. Our church raised enough funds to cover our airfare. So we only had to pay for car rental and vacation expenses. Praise God! What a blessing! We had a great time in Hawaii. If you know me I wanted to tour the whole island and see as much as possible since did not know if we will ever be able to go again. I know at times it was not a vacation for Carmi, but we had a great time. Carmi went powergliding and boogie boarding, I went rappelling down waterfalls, did much snorkeling. We both did some hiking. The home we stayed at was fantastic. If we ever go again we will be very lazy and mainly just be on the beach.
Hawaii Pictures

Trip to Boise and Oregon
I did a quick rod trip with the person that rents the downstairs of the house we lease. He needed to take his step kids to Boise. This was a fantastic trip. Jeff and I did some great sightseeing and did some fossil prospecting in Central Oregon. Found several fossils. This was some real fun. We then took a long hike not far from Multinomial Falls. It was a great trail with beautiful weather and amazing scenery. I want to camp at this spot last year and take all the different trails and rappel off a waterfall.
Boise/Oregon Pictures
What is special about Jeff is he was a drug addict for years and in and out of prison so it is great to see the dramatic change in his life. I had the privilege to marry him and his wife Autumn.

Bladder/Prostate Problems
For the last four years I have had bladder/prostate problems. For about three months in 2016 the problems became much worse. I was dealing with much pain and was being very limited of what I could do. But praise God, I end up getting an excellent urologist and I am in great shape. I cannot describe the thankfulness I have for my doctor and the surgery he did.

Back Problems/Sciatica Nerve Issues
In the midst of the urinary problems I end up hurting my back and having a herniated disc. Along with that I end up getting very painful sciatica nerve problems. Some of the worse pain I ever experienced. But praise God most of it is gone. I received a steroid shot and am doing physical therapy. Almost back to normal now.
Carmi
Carmi is still working for a bank full-time. It is very draining on her and we are waiting for the time she can go part-time. Along with pastoring I work for Uber to help us get bills paid so Carmi does not have to work as much. Health wise Carmi is doing well overall. She has ongoing acid reflux issues but thankfully it has not created other health problems. Carmi has sprained her wrist and the healing process has been very slow.

Seattle Open Door Church
I still pastor Seattle Open Door Church. Our congregation is still small. With all the health problems I had it limited me to doing much outreach. But have been doing outreach through the TV ministry, Facebook, Blogging, and our ongoing recovery ministry through our clean & sober housing program. I am also starting a ministry to reach out to Muslims in our community. Believe God is leading me away from recovery ministry and reaching out to Muslims. Based upon all that is taking place in America, they are at times a very ostracized group. I believe as a follower of Christ I should do I can do to find ways to present them the Gospel. To tear down walls instead of build walls.
Praise God, He keeps sending donors to give to SODC so that we can continue ministering through our small church. We had someone donate $300 that we used to provide Starbucks gift cards to local police. We raised over $700 to give gifts to refugee in our local community.

Fairhaven House
We still have a clean & sober hosuing ministry. It is now under Seattle Open Door Church. We have changed up the program and now only have one house in Seatac. We have several men that have been sober for several years.

Hawaii and Philippines in 2018
It is our goal to travel to Maui again as a lazy vacation and to the Philippines. We plan on making the trip to the Philippines as a mission trip and a vacation. It is my goal to know tagalaog well enough to be able to converse some with Carmi's relatives and the locals.

Thankful for Carmi
I want to express how thankful I am for my wife. As many of you know we are involved in many ministries. There is absolutely no way this could occur without the many sacrifices made by my wife and her keeping me balanced. (Believe it or not my out of balance life is in balance because of her. Just imagine what it would be without her, Well even with her help, it at times in out of balance.) I would be incapable of doing what I do without the support of Carmi. Whenever we have ministry events Carmi is picking up men from our sober house. Carmi attends several different events after working all day. Carmi gets woke up along with me when we get late night phone calls. At times, at the last minute we have to change personal plans because of ministry challenges. Finances are limited because of pastoring a very small church with a very low salary, so Carmi works full-time to an extent for the sake of others. Carmi sacrifices and sacrifices but, most have no idea, but I certainly do. Our alone times means evey thing to me.
May all you have a great 2017. Be sure to be in the center of God's will.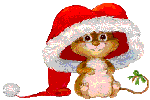 How about adding your picture to our web site? It is very easy to do so Check it out-Click Here!