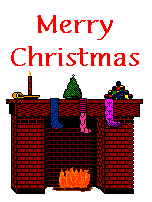 from Rich and Carmi
Overview of 2017
Well here is a recap of the year 2017 for Carmi and I.
Carmi
Carmi has started working part-time to give her body some relief and to have more time for ministry. In regards to her health we are very thankful for Dr. Campbell who not only helped me last year in regards to my health issues. But this year helped Carmi tremendously with her with her stomach problems. She has experienced great relief to her acid reflux problems. Carmi is having some problems with arthritis in her fingers. Please pray for her that it does not get worse.

Rich
Praise God! At the end of the year in 2016 I received bladder surgery and have had no problems since. The end of years of urinary problems.
I have had very few back problems in the last year. My back still reminds me that it is part of my body, but no pain anywhere close to last year.

Seattle Open Door Church
I still pastor Seattle Open Door Church. In the last year we have finally seen some growth in church attendees. But more importantly, in the last year, we have had much more outreach to the community. We had a VBS that went very well, have reached out to the residents of an apartment complex that were facing the potential of living in shelters or being homeless, active in community forums to bring the Gospel in the midst of our community, involved with Transform Burien, a ministry for pastors to pray and study the Bible together along with reaching out to the homeless and working poor.
God has blessed our small church with two donors who give large sums of money each month. It is amazing how this happened. Always in awe when we think about it. Because of their faithful giving, we are able to continue our support of eight mission ministries, reach out to our community, and I am now able to lessen the amount of 'tentmaking' I do. (That was one of the stipulations from one of the donors-that I get a reasonable salary.)
www.sodc.tv

Fairhaven House
We still have a clean & sober housing ministry, that is under Seattle Open Door Church. We are excited to announce that we now have a house for women. It officially opened a few weeks ago. We have a husband and wife that are on-site managers and we have two women. It has been a very challenging and stressful time the last two months to get to this place. We had to do many repairs and improvements to the house we are leasing. I put in over 100 hours of my time into this project. Plus it cost several thousands of dollars. There were times I wanted to give up, but praise God, His grace is sufficient. Very thankful for the volunteers that helped to get this house open. We now have two houses for men, one house for women, and a basement unit for a married couple.
www.fairhavenhouse.info
There is Hope TV
There is Hope TV has now been on the air in the Seattle area for one year. Most of the shows can be seen on line.
www.thereishopetv.org.

Trip to Oregon and Boise
Again this year I took our friend Jeff's children to Idaho. These trips are always a great break from ministry, a time to have fun. It sure was fun. We were able to take the kids camping, fishing, hiking at Wallowa Lake in Oregon. Anybody that knows me knows I love the outdoors. So this was a real blessing for me and the kids. I wish I learned about this Oregon State Park years ago. I can't wait to take Carmi to Wallowa Lake to camp and fish. She will love it.
Click to see photos

2017 Vacation
This year we took a vacation with Carmi's Dad and brother. We went to Silver Lake, WA for a couple days to fish (very bad fishing until last day). From there we went to Pacific, WA which is by Ocean Shores in WA. We stayed at a very nice house that someone let us stay for free. (What a blessing.). We ended our trip by going to the Game Farm in Sequim, WA. Tha was so much fun. We also went to the Puyallup fair and had a great time.
Click to see photos
Click to see videos
Ministry Worker Retreat
Carmi and I and our woman house managers, Shannon and Denise, went to a ministry workers retreat at Black Diamond Camp. It was a fun time, especially this year compared to last year. Last year I was walking with a cane in terrible sciatica nerve pain. (There were activities I could not participate in-but did some anyways.) We had to leave early last year because of a bladder attack that almost sent me to the emergency room. So, this year was a reminder of being in much better health. Also Carmi amazed me as she did a zip line and rope obstacle course.
Photos
Videos

Chickens
Carmi and I have some additions to our family-chickens. We have three chickens at our house and three chickens at our woman's house. We did have four chickens at our house but sad to say one of our chickens disappeared-it appears that a predator bird grabbed it. Especially sad because we raised all of the chickens from two weeks old. They are now 3 months old. They are so much fun to watch. Hope to have eggs by the end of February.
Baby Chicks
Video 1
Video 2
Video 3
Video 4
White Christmas for Chickens


Philippines in 2018
Carmi and I are going to the Philippines in March 2018. We will be there for about 18 days. We are considering 'retiring' there in a few years so we will be looking at property. No idea if this will actually come to pass, but looking at options.

Thankful for Carmi
Every year I have to mention how thankful I am for Carmi. She sacrifices so much to be married to a pastor who wears many hats and has a busy lifestyle. My name may be Rich but we are certainly not rich or financially secure. Sadly we could not make it without Carmi working. This always bothers me. It means we have less time together and it is stressful to her body. But Carmi never complains. Carmi's love is my strength in the midst of a very challenging addiction & recovery ministry. She is my sounding board and she keeps me balanced. So many times I feel so unworthy to have her in my life. I know she is a gift to me from God.
May all you have a great 2018. Be sure to be in the center of God's will.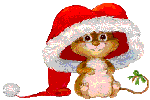 How about adding your picture to our web site? It is very easy to do so Check it out-Click Here!