Snoqualmie Falls
We drove to Snoqualmie Falls which are just 40 minutes from where I live. The first time Carmi and I met, we went to the Falls with some friends in the winter. Little did I know that Carmi and I would be going to the falls as husband and wife.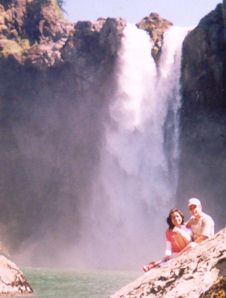 Carmi amazed me on this trip. The water was very cold and we wanted to cross to the other side. We tried to find many places to cross. My son and I pulled a log out of the river and made it to go across a deep swift area. My son then helped Carmi to cross but the water was just too cold for her. What was amazing was Carmi's adventurous spirit. During our entire honeymoon I found that the shy Carmi is not shy in regards to having fun and trying new things. I found my match. I am an explorer at heart and Carmi is too.

Rosario Beach and Deception Pass
This is one of my favorite areas in Washington. It is beautiful. Normally it is always windy, but on the day we went the weather was better than it has ever been in the past when I have gone. On the trip Carmi was amazed at all the trees along the freeway and wherever we drove. I reminded her that Washington is known as the Evergreen State.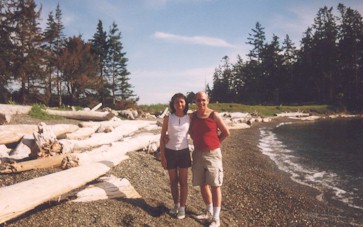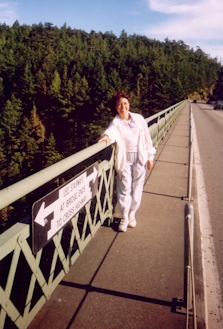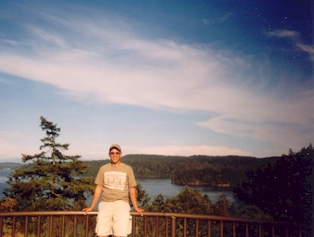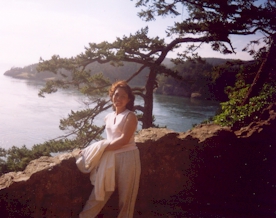 Olympic National Forest
After driving from Seattle to Deception Pass we took a ferry to get to the Olympic National Forest. We camped (slept in the car) in the town of Sequim. From there we drove to Port Angeles. While driving through the mountains several deer ran in front of us. Carmi was able to get this picture of one of them along the side of our car.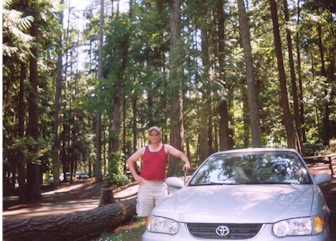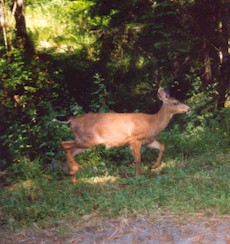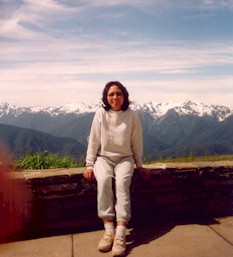 While driving Carmi made the comment that the mountains in the background looked like Alaska. I lived in Alaska for over 20 years and can say that the scenery in the distance did remind me of Alaska. Maybe someday we will be able to go to Alaska on a trip. I will once again be here personalized (romantic) tour guide.