June 19, 2004 Reception
The reception was a real time of joy. There was plenty of food, in fact everyone who attended the reception was able to take food home with them. The wedding cake was beautiful (it was decorated with real roses) and was delicious. We want to thank all of those who gave us gifts during the reception. We were truly blessed by all of you.
As of now we do not have many pictures, but here are a few we have.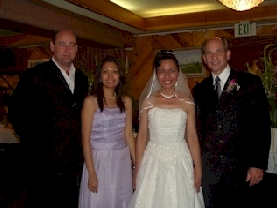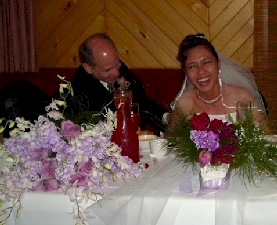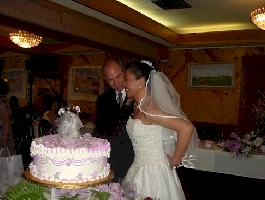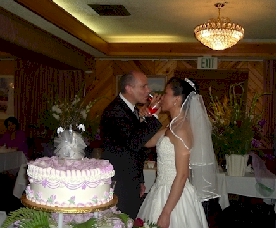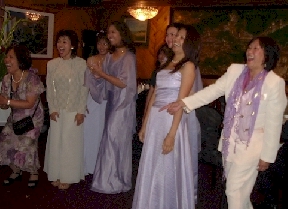 The women were excited and ready to receive the bouquet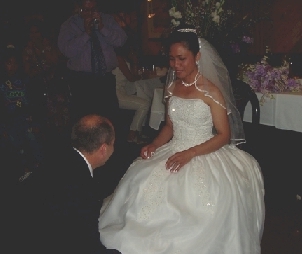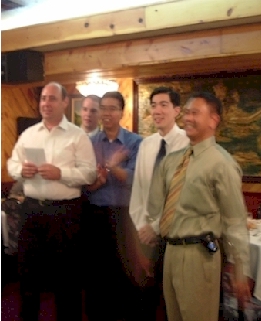 The men were not receptive to the garter