It was our plan to go to Puerto Vallarta, Mexico for our honeymoon. After contacting INS several times, Rich felt assured that everything would be ok. However, many of Carmi's friends suggested that we not go to Mexico because of potential problems with Carmi reentering the USA. Also Carmi had a terrifying dream about this issue. Since Carmi would not be at peace while in Mexico, we cancelled our Mexico trip with much regret. Friends had donated the lodging and we were not able to get a refund on the lodging.
More important than where we go is that we enjoy each other wherever we go. After working through a rough time in regards to canceling the Mexico trip, we were able to have a wonderful time on our honeymoon even though we did not do anything 'spectacular'.
We started our honeymoon in L.A. and finished it in the Seattle area. Rich became Carmi's personal (romantic) tour guide. We drove to the San Gabriel mountains in Southern California, visited Rich's mother, went to Huntington Beach, and then flew to Seattle. We toured Seattle via 'Ride the Duck' tours, visited Snoqualmie Falls, and spent 1-1/2 days touring Northern and Coastal Washington. The weather during our trips in Seattle was wonderful. Who says it rains in Seattle?
We do not have a very good camera, but the pictures will at least give you an idea of our time together.
LOS ANGELES
San Gabriel Mountains
Rich grew up not too far from these mountains-great memories of hiking and gold prospecting. Carmi enjoyed the time here. The river reminded her of memories as a child in the Philippines. Rich's son Joshua went with us. We also spent time visiting with Rich's mother who lives nearby.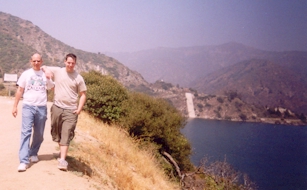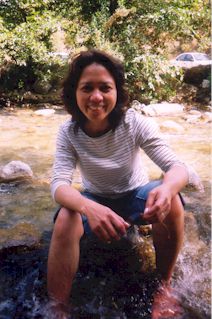 Huntington Beach
In 21 months of Carmi living in L.A., she has only been at the beach twice. Once when I proposed to her and just before we flew to Seattle. Rich is very familiar with this beach, he used to body surf here when a youth. As can be seen by the picture it was a chilly day at the beach. Not like sunny Seattle.J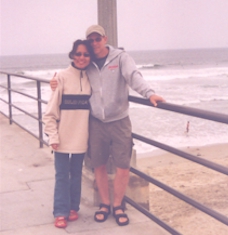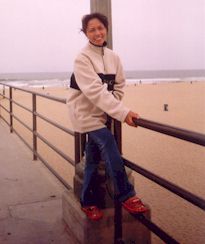 SEATTLE
Coming 'Home" to Seattle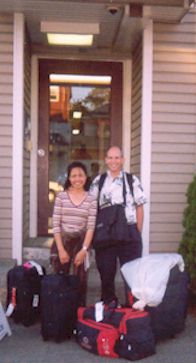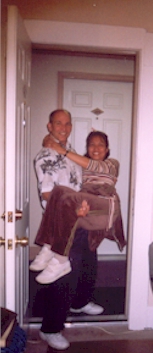 Ride the Ducks
This is a humorous, interesting, and exciting tour of Seattle. You ride in an amphibious vehicle. After touring Seattle, you enter into Lake Union for a quick tour. Even though Rich has lived in Seattle for over 7 years he found it very enjoyable and loved the smiles on Carmi's face. She really did not believe we were going to be driving into the lake.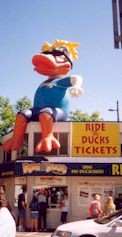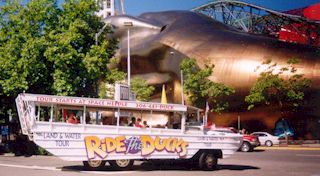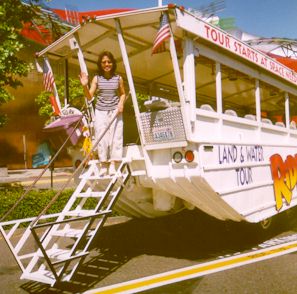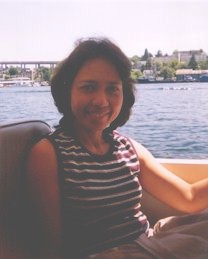 Click here for more honeymoon pictures